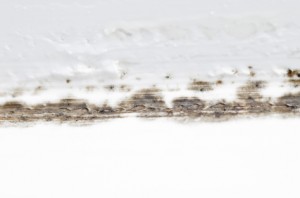 Mold is a common problem here in Florida and you need to keep on top of it at all times. When you have a mold problem, you have some choices in how you address it. The standard and most used way of getting rid of mold problems is to use bleach. Bleach (chlorine bleach) effectively kills mold, but bleach emits toxic fumes and can be very dangerous if accidentally mixed with other cleaning agents like ammonia. So, the less bleach you use the better. Fortunately, there are a couple of safe alternatives you can use to fight mold problems.
These solutions work with non-porous surfaces: kitchen counters, bathroom tiles, and other hard surfaces. Items that have porous surfaces contaminated with mold should be gotten rid of if possible. Items such as paper, rags, carpet, drapery, and upholstery. Very light mold may be removed from porous surfaces, but extensive molding may make it better just to throw the items away.
Remove Mold With Borax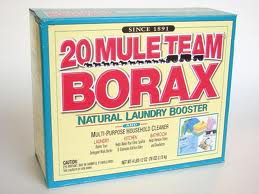 Borax is a good natural choice for cleaning mold. It is toxic if you swallow it, but otherwise, it does not emit dangerous fumes or chemicals when you use it. What makes it great to use on mold is that it disinfects the surfaces it cleans.
You mix borax with water in a one cup to one gallon ratio. Use the mixture to scrub the mold until it comes loose from the surface. Then, use a rag or vacuum cleaner with a HEPA filter to clean up the mold that comes loose. Dry the area as well as you can after cleaning. There is no need to rinse the borax completely since it acts as a natural deterrent to mold.
Remove Mold With Vinegar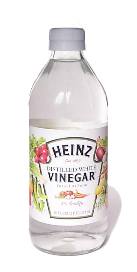 Vinegar can also be used to get rid of mold. Put distilled vinegar in a bottle and spray the vinegar on the mold. Leave on the mold for an hour and wipe off. For problem areas, repeat this process until the mold is gone. To experiment with the most effective way to use vinegar on mold problems, vary the time you leave the vinegar on the mold. Some people recommend leaving the vinegar in place up to a day and then rinsing it off.
Use A Borax Vinegar Mix
You can also create a spray by mixing borax and vinegar together. Just add a cup of vinegar to the borax and water solution. The solution works best in warm water because the warm water loosens the mold. This will make a more effective solution because borax and vinegar attack the mold in slightly different ways.
The borax and vinegar solutions are great non-toxic alternatives to bleach.
Mold Removal Recipe
Below is a recipe for removing mold from our resident expert on green cleaning at Royal Maid Service: Cindy Huff. She is one of our team leaders and spearheading the change we are making to a more green and less toxic cleaning service.
Mold Remover Mix
By Cindy Huff,
October 26, 2012This is a simple borax and vinegar mix to remove mold and mildew.
Prep Time:5 minutes
Ingredients:
– 2 tablespoons borax
– 1/4 cup vinegar
– 2 cups warm water
…
Instructions:
Mix the borax into warm water until it has completely dissolved. Add in the vinegar and put the mixture into a ordinary spray bottle. Shake to mix thoroughly.
Mold Prevention
Here in Florida, most people use the air-conditioner to fight mold. Air-conditioners are great at keeping the humidity low and that is the best way to prevent mold: keep the house dry. Snowbirds, when they leave for the summer should keep their air-conditioners on and set them to turn on when the humidity gets to about 60%.