The Royal Maid Service has 20 years experience in the Bay Area. It is now one of Florida's largest Residential Maid Service with offices all over the State. Each office is independently owned and operated. This  means you deal directly with the company owners.  Susanne and Tony Donovan. Susanne will meet with you to discuss your cleaning needs and Tony is always happy to help with setting appointments and other general issues.
Uniformed Royal Maids And marked company cars
The Royal Maids arrive at your house at an agreed time in marked company cars. They  carry all the equipment and products they need to do their job. They will be in teams of two wearing smart uniforms. This shows they have been professionally trained to clean your home to the highest standard.
Licensed, Bonded and Insured
Our professional cleaning services carry workers compensation, liability insurance and are licensed and bonded. This is important when choosing a service as accidents can happen. A cleaning company with insurance gives you peace of mind. It also means the risk is taken away from you, the homeowner.
At the Royal Maid Service we do not ask our clients to sign contracts. We work together with the client to decide the best day and time for the service. For a regular service we reserve the appointment on a regular basis. All we ask is for 48 hours notice you need to cancel for one time.
Our Cleaning Philosophy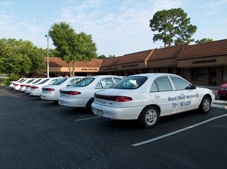 When you book with the Royal Maids Service we will not let you down.We aim to provide you with the highest customer service. Your peace of mind is our priority and we want you to be comfortable about the staff that we send you. All regular customers will be assigned a team, a day and a time. We always strive to keep to this except with circumstances we cannot control. In the event of a change we will always contact you so you are aware of a changing situation.
To ensure quality all cleans are supervised thorough out the time spent at the home. We also provide a key security system for times when you are not there.The Royal Maid Service carry specially formulated industrial strength cleaning products at no extra cost to you. These products are safe for use in your home as well as being kind to the environment.
Contracts And Cancellations
There is no contract to sign. Your cleaning appointment will be specially reserved for you. We ask for payment on the day of the clean unless otherwise arranged with the office. We accept cash and checks.
Satisfaction Guaranteed
The Royal Maid Service always strive to provide you with the very best service.  If you are ever dissatisfied, call us within 24 hours and we will gladly remedy the situation.